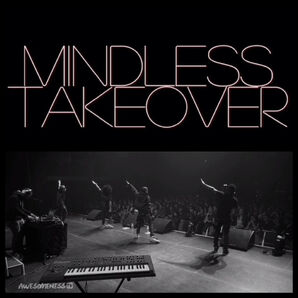 Mindless Takeover
is the AwesomenessTV web-series on YouTube, which airs on Awesomeness TV. The show focuses on the band on their Euporean Tour, later their #1 Girl Tour and at the end of the episode, one of the members will answer fan mail they receive. New episodes air Thursday and Saturday.
Plot
Join Prodigy, Roc Royal, Ray Ray, and Princeton as they show you behind-the-scenes of what they show you what's life was like on their European tour and #1 Girl Tour, talk about performing, love, life, games, the new food they eat, and what's it like to be the hottest rising pop stars.
Cast
Original run
June 21, 2012- present
Ad blocker interference detected!
Wikia is a free-to-use site that makes money from advertising. We have a modified experience for viewers using ad blockers

Wikia is not accessible if you've made further modifications. Remove the custom ad blocker rule(s) and the page will load as expected.