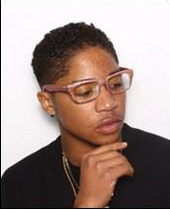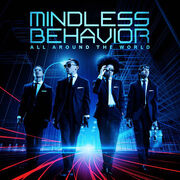 03:29, February 17, 2013 (UTC)03:29, February 17, 2013 (UTC)03:29, February 17, 2013 (UTC)03:29, February 17, 2013 (UTC)03:29, February 17, 2013 (UTC)03:29, February 17, 2013 (UTC)03:29, February 17, 2013 (UTC)03:29, February 17, 2013 (UTC)03:29, February 17, 2013 (UTC)03:29, February 17, 2013 (UTC)03:29, February 17, 2013 (UTC)03:29, February 17, 2013 (UTC)03:29, February 17, 2013 (UTC)03:29, February 17, 2013 (UTC)03:29, February 17, 2013 (UTC)03:29, February 17, 2013 (UTC)03:29, February 17, 2013 (UTC)03:29, February 17, 2013 (UTC)03:29, February 17, 2013 (UTC)03:29, February 17, 2013 (UTC)03:29, February 17, 2013 (UTC)03:29, February 17, 2013 (UTC)~~
03:29, February 17, 2013 (UTC)03:29, February 17, 2013 (UTC)03:29, February 17, 2013 (UTC)03:29, February 17, 2013 (UTC)03:29, February 17, 2013 (UTC)03:29, February 17, 2013 (UTC)03:29, February 17, 2013 (UTC)03:29, February 17, 2013 (UTC)03:29, February 17, 2013 (UTC)03:29, February 17, 2013 (UTC)03:29, February 17, 2013 (UTC)03:29, February 17, 2013 (UTC)03:29, February 17, 2013 (UTC)03:29, February 17, 2013 (UTC)03:29, February 17, 2013 (UTC)03:29, February 17, 2013 (UTC)03:29, February 17, 2013 (UTC)Maria Delgado (talk)
03:29, February 17, 2013 (UTC)03:29, February 17, 2013 (UTC)03:29, February 17, 2013 (UTC)03:29, February 17, 2013 (UTC)03:29, February 17, 2013 (UTC)03:29, February 17, 2013 (UTC)03:29, February 17, 2013 (UTC)03:29, February 17, 2013 (UTC)03:29, February 17, 2013 (UTC)03:29, February 17, 2013 (UTC)03:29, February 17, 2013 (UTC)03:29, February 17, 2013 (UTC)03:29, February 17, 2013 (UTC)03:29, February 17, 2013 (UTC)03:29, February 17, 2013 (UTC)03:29, February 17, 2013 (UTC)03:29, February 17, 2013 (UTC)Maria Delgado (talk)
03:29, February 17, 2013 (UTC)03:29, February 17, 2013 (UTC)03:29, February 17, 2013 (UTC)03:29, February 17, 2013 (UTC)03:29, February 17, 2013 (UTC)03:29, February 17, 2013 (UTC)03:29, February 17, 2013 (UTC)03:29, February 17, 2013 (UTC)03:29, February 17, 2013 (UTC)03:29, February 17, 2013 (UTC)03:29, February 17, 2013 (UTC)03:29, February 17, 2013 (UTC)03:29, February 17, 2013 (UTC)03:29, February 17, 2013 (UTC)03:29, February 17, 2013 (UTC)03:29, February 17, 2013 (UTC)03:29, February 17, 2013 (UTC)Maria Delgado (talk)
03:29, February 17, 2013 (UTC)03:29, February 17, 2013 (UTC)03:29, February 17, 2013 (UTC)03:29, February 17, 2013 (UTC)03:29, February 17, 2013 (UTC)03:29, February 17, 2013 (UTC)03:29, February 17, 2013 (UTC)03:29, February 17, 2013 (UTC)03:29, February 17, 2013 (UTC)03:29, February 17, 2013 (UTC)03:29, February 17, 2013 (UTC)03:29, February 17, 2013 (UTC)03:29, February 17, 2013 (UTC)03:29, February 17, 2013 (UTC)03:29, February 17, 2013 (UTC)03:29, February 17, 2013 (UTC)03:29, February 17, 2013 (UTC)Maria Delgado (talk)
03:29, February 17, 2013 (UTC)03:29, February 17, 2013 (UTC)03:29, February 17, 2013 (UTC)03:29, February 17, 2013 (UTC)03:29, February 17, 2013 (UTC)03:29, February 17, 2013 (UTC)03:29, February 17, 2013 (UTC)03:29, February 17, 2013 (UTC)03:29, February 17, 2013 (UTC)03:29, February 17, 2013 (UTC)03:29, February 17, 2013 (UTC)03:29, February 17, 2013 (UTC)03:29, February 17, 2013 (UTC)03:29, February 17, 2013 (UTC)03:29, February 17, 2013 (UTC)03:29, February 17, 2013 (UTC)03:29, February 17, 2013 (UTC)03:29, February 17, 2013 (UTC)03:29, February 17, 2013 (UTC)03:29, February 17, 2013 (UTC)03:29, February 17, 2013 (UTC)Maria Delgado (talk)
03:29, February 17, 2013 (UTC)03:29, February 17, 2013 (UTC)03:29, February 17, 2013 (UTC)03:29, February 17, 2013 (UTC)03:29, February 17, 2013 (UTC)03:29, February 17, 2013 (UTC)03:29, February 17, 2013 (UTC)03:29, February 17, 2013 (UTC)03:29, February 17, 2013 (UTC)03:29, February 17, 2013 (UTC)03:29, February 17, 2013 (UTC)03:29, February 17, 2013 (UTC)03:29, February 17, 2013 (UTC)03:29, February 17, 2013 (UTC)03:29, February 17, 2013 (UTC)03:29, February 17, 2013 (UTC)03:29, February 17, 2013 (UTC)03:29, February 17, 2013 (UTC)03:29, February 17, 2013 (UTC)~
03:29, February 17, 2013 (UTC)03:29, February 17, 2013 (UTC)03:29, February 17, 2013 (UTC)03:29, February 17, 2013 (UTC)03:29, February 17, 2013 (UTC)03:29, February 17, 2013 (UTC)03:29, February 17, 2013 (UTC)03:29, February 17, 2013 (UTC)03:29, February 17, 2013 (UTC)03:29, February 17, 2013 (UTC)03:29, February 17, 2013 (UTC)03:29, February 17, 2013 (UTC)03:29, February 17, 2013 (UTC)03:29, February 17, 2013 (UTC)03:29, February 17, 2013 (UTC)03:29, February 17, 2013 (UTC)03:29, February 17, 2013 (UTC)03:29, February 17, 2013 (UTC)~~
03:29, February 17, 2013 (UTC)03:29, February 17, 2013 (UTC)03:29, February 17, 2013 (UTC)03:29, February 17, 2013 (UTC)03:29, February 17, 2013 (UTC)03:29, February 17, 2013 (UTC)03:29, February 17, 2013 (UTC)03:29, February 17, 2013 (UTC)03:29, February 17, 2013 (UTC)03:29, February 17, 2013 (UTC)03:29, February 17, 2013 (UTC)03:29, February 17, 2013 (UTC)03:29, February 17, 2013 (UTC)03:29, February 17, 2013 (UTC)03:29, February 17, 2013 (UTC)03:29, February 17, 2013 (UTC)03:29, February 17, 2013 (UTC)Maria Delgado (talk)
03:29, February 17, 2013 (UTC)03:29, February 17, 2013 (UTC)03:29, February 17, 2013 (UTC)03:29, February 17, 2013 (UTC)03:29, February 17, 2013 (UTC)03:29, February 17, 2013 (UTC)03:29, February 17, 2013 (UTC)03:29, February 17, 2013 (UTC)03:29, February 17, 2013 (UTC)03:29, February 17, 2013 (UTC)03:29, February 17, 2013 (UTC)03:29, February 17, 2013 (UTC)03:29, February 17, 2013 (UTC)03:29, February 17, 2013 (UTC)03:29, February 17, 2013 (UTC)03:29, February 17, 2013 (UTC)03:29, February 17, 2013 (UTC)03:29, February 17, 2013 (UTC)03:29, February 17, 2013 (UTC)~
03:29, February 17, 2013 (UTC)03:29, February 17, 2013 (UTC)03:29, February 17, 2013 (UTC)03:29, February 17, 2013 (UTC)03:29, February 17, 2013 (UTC)03:29, February 17, 2013 (UTC)03:29, February 17, 2013 (UTC)03:29, February 17, 2013 (UTC)03:29, February 17, 2013 (UTC)03:29, February 17, 2013 (UTC)03:29, February 17, 2013 (UTC)03:29, February 17, 2013 (UTC)03:29, February 17, 2013 (UTC)03:29, February 17, 2013 (UTC)03:29, February 17, 2013 (UTC)03:29, February 17, 2013 (UTC)03:29, February 17, 2013 (UTC)Maria Delgado (talk)
03:29, February 17, 2013 (UTC)03:29, February 17, 2013 (UTC)03:29, February 17, 2013 (UTC)03:29, February 17, 2013 (UTC)03:29, February 17, 2013 (UTC)03:29, February 17, 2013 (UTC)03:29, February 17, 2013 (UTC)03:29, February 17, 2013 (UTC)03:29, February 17, 2013 (UTC)03:29, February 17, 2013 (UTC)03:29, February 17, 2013 (UTC)03:29, February 17, 2013 (UTC)03:29, February 17, 2013 (UTC)03:29, February 17, 2013 (UTC)03:29, February 17, 2013 (UTC)03:29, February 17, 2013 (UTC)03:29, February 17, 2013 (UTC)03:29, February 17, 2013 (UTC)~~
03:29, February 17, 2013 (UTC)03:29, February 17, 2013 (UTC)03:29, February 17, 2013 (UTC)03:29, February 17, 2013 (UTC)03:29, February 17, 2013 (UTC)03:29, February 17, 2013 (UTC)03:29, February 17, 2013 (UTC)03:29, February 17, 2013 (UTC)03:29, February 17, 2013 (UTC)03:29, February 17, 2013 (UTC)03:29, February 17, 2013 (UTC)03:29, February 17, 2013 (UTC)03:29, February 17, 2013 (UTC)03:29, February 17, 2013 (UTC)03:29, February 17, 2013 (UTC)03:29, February 17, 2013 (UTC)03:29, February 17, 2013 (UTC)Maria Delgado (talk)
03:29, February 17, 2013 (UTC)03:29, February 17, 2013 (UTC)03:29, February 17, 2013 (UTC)03:29, February 17, 2013 (UTC)03:29, February 17, 2013 (UTC)03:29, February 17, 2013 (UTC)03:29, February 17, 2013 (UTC)03:29, February 17, 2013 (UTC)03:29, February 17, 2013 (UTC)03:29, February 17, 2013 (UTC)03:29, February 17, 2013 (UTC)03:29, February 17, 2013 (UTC)03:29, February 17, 2013 (UTC)03:29, February 17, 2013 (UTC)03:29, February 17, 2013 (UTC)03:29, February 17, 2013 (UTC)03:29, February 17, 2013 (UTC)~~
i wish i could be one of the mb members too,cause I can sing verry well,but I have problem,i wrote song I don't have suport to help me do better than i could.i woud like to have a producer like mrs WALTER ,i know he is really good in music stuff.i will try to email him about my plan.
Ad blocker interference detected!
Wikia is a free-to-use site that makes money from advertising. We have a modified experience for viewers using ad blockers

Wikia is not accessible if you've made further modifications. Remove the custom ad blocker rule(s) and the page will load as expected.