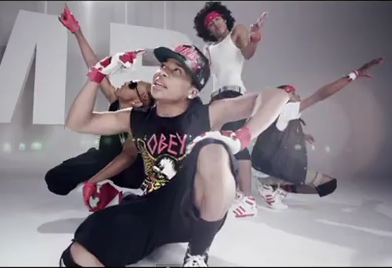 Valentine's Girl
is the Valentine's Day single of
Mindless Behavior
and the music video was released on Valentine's Day. The music video was also co-directed by Walter Millshap.
Plot
The video open up with Princeton introducing the song, then Roc  Royal does his verse, then Prodigy sings the hook and bridge of the song, and then Ray Ray raps his verse. Then all four them were dancing and sitting in red chairs in a black and white room with backround dancers and the intitals "MB" in the background with their manager, Walter Millsap playing the piano as they sing about having chocolates, flowers, and a love letter for a girl who will be their Valentine's Girl.
Notes
Half of the video, Princeton doesn't wear shades.
This is the first music video to not involve Beats by Dr. Dre headphones.
Ad blocker interference detected!
Wikia is a free-to-use site that makes money from advertising. We have a modified experience for viewers using ad blockers

Wikia is not accessible if you've made further modifications. Remove the custom ad blocker rule(s) and the page will load as expected.